Smooth Solomon's seal (Polygonatum biflorum)
Plant Type: This is a herbaceous plant, it is a perennial which can reach 152cm in height (60inches). Each plant consists of a single un-branched, arching stem.
Leaves: The leaves are alternate. Each leaf is entire.
Flowers: The flowers have 6 Regular Parts and are up to 2cm long (0.75 inches). They are greenish white. Blooms first appear in late spring and continue into early summer. The flowers hang below the leaves.
Fruit: A dark blue-black berry up to 1.5cm (.6") in diameter.
Habitat: Rich woods.
Range: Most of eastern U. S. except extreme north.
Color Photo
More Info
Classification
---

Ads on this page help pay for this site but if you see one that seems inappropriate here such as one that is counter to the pro environmental theme please let me know which Ad and I will block it.
Report a Bad Ad
---

Daniel Reed


A new stem emerges from the root each year and the old stem scars on the root resemble the seals once used to seal letters with wax, hence the name. Since a single new stem grows every year the scars on the root can be counted to gauge the age of the plant. A similar species, P. Officinale grows in Europe and early settlers in America carried herbal manuals such a John Gerarde's Herbal (1633) which instructed them on how to use this plant. An exert from Gerarde's Manual reads as follows; "The root of Solomons seal stamped while it is fresh and greene, and applied, taketh away in one night, or two at the most, any bruise, black or blew spots gotten by falls or womens wilfulnesse, in stumbling upon their hasty husbands fists, or such like. . ."(Erichsen- Brown)

Lore: The young shoots have been eaten much like asparagus. The root can be eaten, dried and ground into flour.

Medical Uses: A poultice of fresh root was used by American settlers and Natives alike for all types of sores and skin injuries. A root decoction was used to treat excessive menstruation, lung problems and digestive upsets. The Cherokee's used it for skin eruptions and are said to have valued it as a cosmetic. Used especially to treat rashes from plants such as Poison Ivy. There is little science to support any of these uses.

Similar Species: See: Feathery False Lily of the Vally, Maianthemum racemosum

---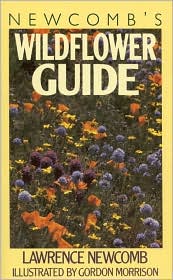 By: Newcomb, Lawrence and Illustrated by Morrison, Gordon. 1977, Little, Brown and Company, ISBN:0-316-60442-9

One of the best general guides to wildflowers of the North Eastern and North Central United States. Newcomb's key is an excellent, simple method for identifying plants. Newcomb has drawings for almost every plant mentioned that are excellent aids to identifying the species. Though only the more common plants are covered this is often the first book I pick up when trying to identify a wildflower.
---
Wildflo wers of Tennessee the Ohio Valley and the Southern Appalachians
By: Dennis Horn and Tavia Cathcart and Thomas E. Hemmerly and David Duhl. , ISBN:1551054280

This is perhaps the best of many field guides covering this region. Featuring 446 excellent color photographs (located with the text) and mentioning as similar to those illustrated are another 800 or so species for a total coverage of over 1,200 species. The start of each family section includes line drawings of some of the species showing important features. The text includes the usual description, bloom season, range, habitat and additionally includes information such as medical uses and lore and how the species was named. This is the official field guide of the Tennessee Native Plant Society.
---
---
Kingdom
Plantae
Plants
|
Division
Magnoliophyta
Angiosperms / Flowering Plants
|
Class
Liliopsida
Monocots / One Seed Leaf
|
Subclass
Liliidae
Lily
|
Order
Liliales
Lily
|
Family
Liliaceae
Lily
|
Subfamily


|
Tribe


|
Genus
Polygonatum
Solomon's Seal
---
Welcome / Glossary / Books / Links / Feedback / Image use policy
---
www.2bnTheWild.com - Wildflowers of the Southeastern United States, Page updated on 3/6/2007 12:03:24 PM.