Queen Anne's Lace (Daucus carota)
Queen Anne's Lace is also known as Wild Carrot and Bird's Nest.

Plant Type: This is a herbaceous plant, it is a biennial which can reach 100cm in height (39inches).
Leaves: The leaves are alternate. Each leaf is finely divided.
Flowers: The flowers have 5 Regular Parts. They are white with a tiny maroon flower in the center. Blooms first appear in early summer and continue into mid fall. There may be hundreds flowers in a typical flower head. The clusters are up to 11cm (4.5") wide.
Habitat: Fields, fencerows and waste places.
Range: All of North America except northern Canada
Color Photo
More Info
Classification
---

Ads on this page help pay for this site but if you see one that seems inappropriate here such as one that is counter to the pro environmental theme please let me know which Ad and I will block it.
Report a Bad Ad
---



This wild version of the carrot is one of the most common and best known "weeds" we have. It is hard to imagine what a fallow field would look in summer without the white flower heads bobbing in the breeze. The Bird's nest name comes from the dried flower heads that curl up to resemble small bird nests.

Historical Lore: It is thought that the carrots escaped from the gardens of the early European settlers in North America have thrived in the wild to become what we know as Queen Anne's Lace, just as had happened in Europe. Indeed the roots can be eaten just like a small pale carrot if harvested while still young and tender. Pull up a plant anywhere (likely no one will mind) and smell the root. You will find it smells just like a carrot.

Medical Uses: The juice of the root has long been used as a diuretic, and to expel intestinal parasites. The vitamins it contains are useful for good night vision among other things. The seeds are eaten to relieve flatulence. Warning: Do not confuse this plant with Poison Hemlock (Conium maculatum) or Water Hemlock (Cicuta maculata) both of which are highly poisonous. Neither of these poisonous plants has the red flower in the center. The vitamin A that is so helpful in vision is harmful in large amounts.

---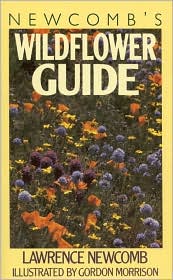 By: Newcomb, Lawrence and Illustrated by Morrison, Gordon. 1977, Little, Brown and Company, ISBN:0-316-60442-9

One of the best general guides to wildflowers of the North Eastern and North Central United States. Newcomb's key is an excellent, simple method for identifying plants. Newcomb has drawings for almost every plant mentioned that are excellent aids to identifying the species. Though only the more common plants are covered this is often the first book I pick up when trying to identify a wildflower.
---
Wildflo wers of Tennessee the Ohio Valley and the Southern Appalachians
By: Dennis Horn and Tavia Cathcart and Thomas E. Hemmerly and David Duhl. , ISBN:1551054280

This is perhaps the best of many field guides covering this region. Featuring 446 excellent color photographs (located with the text) and mentioning as similar to those illustrated are another 800 or so species for a total coverage of over 1,200 species. The start of each family section includes line drawings of some of the species showing important features. The text includes the usual description, bloom season, range, habitat and additionally includes information such as medical uses and lore and how the species was named. This is the official field guide of the Tennessee Native Plant Society.
---
---
Kingdom
Plantae
Plants
|
Division
Magnoliophyta
Angiosperms / Flowering Plants
|
Class
Magnoliopsida
Dicots / Two Seed Leaves
|
Subclass
Rosidae

|
Order
Apiales

|
Family
Apiaceae
Carota
|
Subfamily


|
Tribe


|
Genus
Daucus

---
Welcome / Glossary / Books / Links / Feedback / Image use policy
---
www.2bnTheWild.com - Wildflowers of the Southeastern United States, Page updated on 2/26/2007 6:58:37 AM.