Common Milkweed (Asclepias syriaca)
Plant Type: This is a herbaceous plant, it is a perennial which can reach 180cm in height (70inches). It has a milky juice.
Leaves: The leaf arrangement is opposite. Leaves can reach 25cm in length (10inches). Each leaf is entire.
Flowers: The flowers have 5 Regular Parts and are up to 1.3cm wide (0.5 inches). They are dull pink sometimes greenish purple. Blooms first appear in early summer and continue into late summer. The flowers are in a rounded umbel. The corolla reflexed exposing the five hoods each bearing a horn which curves inward.
Fruit: A pod filled with tiny seeds each with a tuff of silky hairs which become airborne.
Habitat: Fields, fencerows and waste places.
Range: All of the Midwestern and Eastern U. S. except the extreme south.
Color Photo
More Info
Classification
---

Ads on this page help pay for this site but if you see one that seems inappropriate here such as one that is counter to the pro environmental theme please let me know which Ad and I will block it.
Report a Bad Ad
---



Monarch butterflies lay their eggs on milkweeds which is the only plant the larva eat. Toxic glycosides from the plant make the adult butterflies poisonous to birds and other predators.

Historical Lore: Despite it's toxicity the very young shoots and leaves and the newly formed seedpods can be eaten if boiled in two or three waters discarding these to remove the toxins and bitterness before cooking. The young shoots are sometimes referred to as Wild Asparagus. There are accounts of sugar being made by pressing fresh flowers and cooking down the juice.

The silky down of the seeds has been used to fill bedding and life jackets and was once thought to have a future as a commercial fiber. The fiber from the stems was also used much like Indian Hemp, Apocynum cannabinum.

Medical Uses: The down of the seed has been used to dress wounds and the latex like sap applied to various skin eruptions. There are several accounts of the root along with the root of Jack in the Pulpit, Arisaema triphyllum being used by Native American women to prevent conception. A root tea has been used by various tribes as a diuretic, expectarant and for any number of medical conditions including respiratory conditions, joint pain and digestive problems. Warning:This plant, especially the root is considered toxic!

---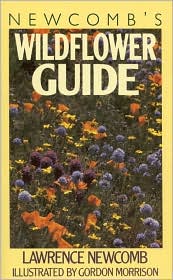 By: Newcomb, Lawrence and Illustrated by Morrison, Gordon. 1977, Little, Brown and Company, ISBN:0-316-60442-9

One of the best general guides to wildflowers of the North Eastern and North Central United States. Newcomb's key is an excellent, simple method for identifying plants. Newcomb has drawings for almost every plant mentioned that are excellent aids to identifying the species. Though only the more common plants are covered this is often the first book I pick up when trying to identify a wildflower.
---
Wildflo wers of Tennessee the Ohio Valley and the Southern Appalachians
By: Dennis Horn and Tavia Cathcart and Thomas E. Hemmerly and David Duhl. , ISBN:1551054280

This is perhaps the best of many field guides covering this region. Featuring 446 excellent color photographs (located with the text) and mentioning as similar to those illustrated are another 800 or so species for a total coverage of over 1,200 species. The start of each family section includes line drawings of some of the species showing important features. The text includes the usual description, bloom season, range, habitat and additionally includes information such as medical uses and lore and how the species was named. This is the official field guide of the Tennessee Native Plant Society.
---
---
Kingdom
Plantae
Plants
|
Division
Magnoliophyta
Angiosperms / Flowering Plants
|
Class
Magnoliopsida
Dicots / Two Seed Leaves
|
Subclass
Asteridae
Aster
|
|
Family
Asclepiadaceae
Milkweed
|
Subfamily


|
Tribe


|
Genus
Asclepias

---
Welcome / Glossary / Books / Links / Feedback / Image use policy
---
www.2bnTheWild.com - Wildflowers of the Southeastern United States, Page updated on 5/30/2002 8:08:44 AM.