Broadleaf Cattail (Typha latifolia)
Broadleaf Cattail is also known as Common Cattail, Cattail, Rushes, Cossack Asparagus, Flags and Reed Mace to name a few..

Plant Type: This is a herbaceous plant, it is a perennial which can reach a height of 2.5 Meters (8 feet ) .
Leaves: The leaves are alternate. Each leaf is long, slender and entire.
Flowers: The flower parts are not discernable with the naked eye . They are greenish turning brown. Blooms first appear in mid spring and continue into early summer. The male flowers which soon drop are in a column above the female flower column which persists as the familiar fuzzy brown cylinder.
Habitat: Shallow water and wet areas including brackish water.
Range: Most of North America.
Color Photo
More Info
Classification
---

Ads on this page help pay for this site but if you see one that seems inappropriate here such as one that is counter to the pro environmental theme please let me know which Ad and I will block it.
Report a Bad Ad
---



Few wild plants are better known than the common cattail. Dense stands form in muddy areas across the continent. Wild food enthusiasts and those who contemplate 'living off the land' know that many parts of the plant are eatable. Euell Gibbons, in his classic book Stalking the Wild Asparagus, calls it "Supermarket of the Swamps" and recommends the new bloom spikes (cooked as a vegetable and eaten like corn on the cob), pollen (mixed with flour), roots* (peeled and processed into a flour), the heart of the still underground sprouts of the next years growth (boiled or pickled) and the white hearts of the shoots up to two feet high (eaten raw or cooked). In addition to food the plant provides a strong fiber in the leaves which when properly harvested, dried and woven into mats or chair bottoms will last indefinitely. The fluff that bears the seeds has been used for thousands of years to stuff mattresses, quilts and the like and is still an excellent insulation. Native Americans made an oakum like material from the roots to seal their boats.

*Actually rhizomes.

Similar Species: There are two other species of Cattail in our area. Both are found in similar habitats. Southern Cattail (Typha domingensis) has bloom spikes that are pale brown and the male and female flower clusters are usually seperated by 1 to 8cm (.4 to 3") of bare stem. The stigmas are linear. The leaves are 6 to 18mm (.2 to .7") wide. It is found mostly on the coast in the eastern U. S. From Delaware south to Florida and west to Texas. In the western part of the country it is found more inland and is known in all the western and midwestern states south of Oregon at elevations below 1500 meters (5000'). Narrowleaf Cattail (Typha angustifolia) is a non-native plant. It has larger rhizomes allowing it to live in deeper water. The leaves are 4 to 12mm (.15 to .5") wide. It is found as far south as South Carolina but is most common north and west of our area at ellavations up to 2000 meters (6500')

---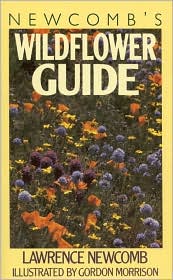 By: Newcomb, Lawrence and Illustrated by Morrison, Gordon. 1977, Little, Brown and Company, ISBN:0-316-60442-9

One of the best general guides to wildflowers of the North Eastern and North Central United States. Newcomb's key is an excellent, simple method for identifying plants. Newcomb has drawings for almost every plant mentioned that are excellent aids to identifying the species. Though only the more common plants are covered this is often the first book I pick up when trying to identify a wildflower.
---
Wildflo wers of Tennessee the Ohio Valley and the Southern Appalachians
By: Dennis Horn and Tavia Cathcart and Thomas E. Hemmerly and David Duhl. , ISBN:1551054280

This is perhaps the best of many field guides covering this region. Featuring 446 excellent color photographs (located with the text) and mentioning as similar to those illustrated are another 800 or so species for a total coverage of over 1,200 species. The start of each family section includes line drawings of some of the species showing important features. The text includes the usual description, bloom season, range, habitat and additionally includes information such as medical uses and lore and how the species was named. This is the official field guide of the Tennessee Native Plant Society.
---
---
Kingdom
Plantae
Plants
|
Division
Magnoliophyta
Angiosperms / Flowering Plants
|
Class
Liliopsida
Monocots / One Seed Leaf
|
Subclass
Commelinidae
Spiderwort
|
|
Family
Typhaceae
Cattail
|
Subfamily


|
Tribe


|
Genus
Typha

---
Welcome / Glossary / Books / Links / Feedback / Image use policy
---
www.2bnTheWild.com - Wildflowers of the Southeastern United States, Page updated on 12/21/2000 8:36:32 PM.