Bladderpods (Lesquerella )
Plant Type: This is a herbaceous plant. Often low growing. Many are annuals some are winter annuals, some are biennials or perennials. Many species are covered with white down or scales.
Leaves: The leaves are alternate. Some species have toothed leaves, some are entire. They may clasp the stem.
Flowers: The flowers have 4 Regular Parts. They are yellow sometimes white. Blooms first appear in early spring and continue into late spring.
Fruit: It is the distinctive spherical or egg shaped pods that give this plant its name.
Habitat: Bottom land or bluffs along streams, glades and fields.
Range: Known mainly in the southwestern U. S. Several species are found in the southeast.
Color Photo
More Info
Classification
---

Ads on this page help pay for this site but if you see one that seems inappropriate here such as one that is counter to the pro environmental theme please let me know which Ad and I will block it.
Report a Bad Ad
---

Daniel Reed


Rare in our area, many wildflower books covering the eastern United States do not mention the Bladderpods at all as they are mostly a southwestern genus. There are about ninety species worldwide.(Gleason) The center of their range seems to be the southwestern U.S. and Mexico. In the southeast they are often low growing plants of fields and ledges only showy when in masses that seldom occur except in cultivated fields. The casual observer may mistake them for one of the more common mustards but most mustards have elongated pods as opposed to the round ones of this genus. In Tennessee there are five species, all rare. Some are known only along one or two streams.. Even species that are fairly widespread may be found only in small areas here and there.

Most of the Bladderpods in our area were first described by a botanist from Harvard University, Dr. Reed Rollins. In the early 1950s he studied Lesquerella and another mustard, Leavenworthia. Dr. Rollins believed that the Bladderpods originated in the southwest and that they evolved into several unique species in the Middle Tennessee area.1(Hemmerly)

The seeds of Bladderpods contain an oil that is similar to Castor oil which could make it valuable as a commercial crop. Castor oil is imported to the U. S. at the rate of 64,000 metric tons a year. It is used in many products such as fibers, paints, resins, lubricants, cosmetics and hydraulic fluids. Since the nineteen fifties the U.S. Department of Agriculture has been researching the domestication of Lesquerella and in the eighties began breeding programs which now involve hybrids that have genes from species of Bladderpods from Tennessee. 2

The spices of a particular Lesquerella may be best determined by where it is found. Some of the Bladderpods found in our area are described below.

Duck River Bladderpod (L. depsipila) is endemic to Tennessee and north Alabama. It is found mostly in the Duck River basin. It is usually 6 to 10" high and has yellow flowers. It has short hairs on the pod.(Hemmerly)

Stones River Bladderpod (L. stonensis) is known only on the East and West Forks of the Stones River in Rutherford County Tennessee. These streams now flow into Percy Priest Lake near Nashville. Other populations may have once existed where the lake is now. It has white flowers.

Spring Creek Bladderpod (L. perforata) is listed as a Federal Endangered Species. It is found only along Spring Creek and Bartons Creek in Wilson County Tennessee. It has white flowers and heart shaped pods.

Nashville Mustard (L. lescurri) is found in the central basin of Tennessee which extends into Alabama and Kentucky. It has yellow flowers and somwhat flattened, egg shaped pods and leaves with ears that clasp the stem.

Lyreleaf Bladderpod (L. lyrata) is found in cedar glades in northern Alabama.

Shorts Bladderpod (L. globosa) is found on limestone bluffs along the Cumberland River in Tennessee and Kentucky. It can reach 20" in height with leaves only about 1" long. It flowers from April to June.

Limestoneglade Bladderpod (Lesquerella filiformis), is found only in a few counties in Arkansas and Missouri.

Gordon's Bladderpod (Lesquerella gordonii) is found in several areas of the southwest and in Virginia.

1Tennessee Conservationist, January/February 2001, P.16, 18
2Tennessee Conservationist, January/February 2001, P. 17

---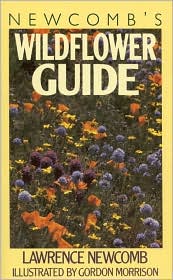 By: Newcomb, Lawrence and Illustrated by Morrison, Gordon. 1977, Little, Brown and Company, ISBN:0-316-60442-9

One of the best general guides to wildflowers of the North Eastern and North Central United States. Newcomb's key is an excellent, simple method for identifying plants. Newcomb has drawings for almost every plant mentioned that are excellent aids to identifying the species. Though only the more common plants are covered this is often the first book I pick up when trying to identify a wildflower.
---
Wildflo wers of Tennessee the Ohio Valley and the Southern Appalachians
By: Dennis Horn and Tavia Cathcart and Thomas E. Hemmerly and David Duhl. , ISBN:1551054280

This is perhaps the best of many field guides covering this region. Featuring 446 excellent color photographs (located with the text) and mentioning as similar to those illustrated are another 800 or so species for a total coverage of over 1,200 species. The start of each family section includes line drawings of some of the species showing important features. The text includes the usual description, bloom season, range, habitat and additionally includes information such as medical uses and lore and how the species was named. This is the official field guide of the Tennessee Native Plant Society.
---
---
Kingdom
Plantae
Plants
|
Division
Magnoliophyta
Angiosperms / Flowering Plants
|
Class
Magnoliopsida
Dicots / Two Seed Leaves
|
Subclass
Dilleniidae
Mallow
|
|
Family
Brassicaceae
Mustard
|
Subfamily


|
Tribe


|
Genus
Lesquerella
Bladderpods
---
Welcome / Glossary / Books / Links / Feedback / Image use policy
---
www.2bnTheWild.com - Wildflowers of the Southeastern United States, Page updated on 6/30/2007 11:51:59 AM.