Yellow Star Grass (Hypoxis hirsuta)
Yellow Star Grass is also known as Common Goldstar which is the official vernacular.

Plant Type: This is a herbaceous plant, it is a perennial.
Leaves: This plant has basal leaves only. Leaves can reach 60cm in length (24inches). Leaves can be as wide as 1 cm (0.4inches). The leaves are usually much shorter. Each leaf is entire and bears soft straight hairs (pilose). The main leaves with five to nine main veins.
Flowers: The flowers have 6 Regular Parts. They are yellow. Blooms first appear in mid spring and continue into mid fall. There can be from two to nine flowers, commonly there are three. The flowers are usually much below the height of the leaves.
Fruit: An indehiscent pod containing several shinny black seeds.
Habitat: Fields and glades and open woods.
Range: All of eastern and Midwestern U. S.
Color Photo
More Info
Classification
---

Ads on this page help pay for this site but if you see one that seems inappropriate here such as one that is counter to the pro environmental theme please let me know which Ad and I will block it.
Report a Bad Ad
---



One species or another of Yellow Star Grass can be found throughout our area.

Similar Species: Wright's Star-Grass (Hypoxis wrightii) AKA (Hypoxis micrantha) has shorter leaves only to 3mm (0.1") wide with three main veins and usually only one or two flowers. Found mainly on the coastal plain in well drained (sandy) woods from Virginia to Texas.
Curtis' Star-Grass (Hypoxis curtissii) AKA (Hypoxis leptocarpa) is found mainly on the coastal plain in alluvial soil or wooded swamps. The leaves are mostly smooth with some pubescence at the base and from 3-12mm (0.1- 0.4") wide.
Fringed Yellow Star-Grass (Hypoxis juncea) has very narrow leaves usually 1mm or less wide. There are usually only two flowers. It is found in dryer open areas of the southern coastal plain. Not common.
Stiff Star-Grass (Hypoxis rigida) is rare. It is similar to Wright's Star-Grass (Hypoxis wrightii) perhaps with stiffer leaves with the sheaths of the leaves having stiff bristles. It blooms in mid spring in dry open areas of the coastal plain.
Glossyseed Yellow Star-Grass (Hypoxis sessilis) is similar to Wright's Star-Grass (Hypoxis wrightii) but having usually only one or sometimes two flowers on each 0.5 to 3cm long peduncle. It is found in sandy soil of the coastal plain from Virginia to Texas

---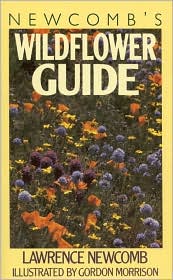 By: Newcomb, Lawrence and Illustrated by Morrison, Gordon. 1977, Little, Brown and Company, ISBN:0-316-60442-9

One of the best general guides to wildflowers of the North Eastern and North Central United States. Newcomb's key is an excellent, simple method for identifying plants. Newcomb has drawings for almost every plant mentioned that are excellent aids to identifying the species. Though only the more common plants are covered this is often the first book I pick up when trying to identify a wildflower.
---
Wildflo wers of Tennessee the Ohio Valley and the Southern Appalachians
By: Dennis Horn and Tavia Cathcart and Thomas E. Hemmerly and David Duhl. , ISBN:1551054280

This is perhaps the best of many field guides covering this region. Featuring 446 excellent color photographs (located with the text) and mentioning as similar to those illustrated are another 800 or so species for a total coverage of over 1,200 species. The start of each family section includes line drawings of some of the species showing important features. The text includes the usual description, bloom season, range, habitat and additionally includes information such as medical uses and lore and how the species was named. This is the official field guide of the Tennessee Native Plant Society.
---
---
Kingdom
Plantae
Plants
|
Division
Magnoliophyta
Angiosperms / Flowering Plants
|
Class
Liliopsida
Monocots / One Seed Leaf
|
Subclass
Liliidae

|
Order
Liliales

|
Family
Iridaceae
Iris
|
Subfamily


|
Tribe


|
Genus
Hypoxis
Star- Grass
---
Welcome / Glossary / Books / Links / Feedback / Image use policy
---
www.2bnTheWild.com - Wildflowers of the Southeastern United States, Page updated on 5/25/2001 7:12:18 AM.