Trilliums (Trillium )
Plant Type: This is a herbaceous plant, it is a perennial.
Leaves: The leaves are whorled. There is always one whorl of three leaves.
Flowers: The flowers have 3 Regular Parts. They are Red, purple, yellow, pink and white. Blooms first appear in early spring and continue into late spring. Flower colors of the various species include; red, burgandy, white, yellow and multiple colors. Some flowers have stalks and some are stalkless.
Habitat: Rich woods.
Color Photo
More Info
Classification
---

Ads on this page help pay for this site but if you see one that seems inappropriate here such as one that is counter to the pro environmental theme please let me know which Ad and I will block it.
Report a Bad Ad
---



Since Trilliums may take years to produce seeds and they can not survive exposure to full sunlight and so are killed by clear cutting, plus the fact that they were harvested for medical uses by Native Americans and white herbalist alike, it is a wonder that any of the plants survive. While many species are quite rare others are fairly common in rich woods that have never been cleared. Deer will sometimes browse the leaves leaving a stand of stems.

These species have pages on this site:
Toadshade Trillium, Trillium cuneatum and sessile
Snow Trillium, Trillium grandiflorum
Sweet Wakerobin, Trillium vaseyi
Red Trillium, Trillium erectum
Painted Trillium, Trillium undulatum
Bashful Wakerobin, Trillium catesbaei
Yellow Wakerobin, Trillium luteum
Trailing Wakerobin, Trillium decumbens
Southern Red Trillium, Trillium sulcatum


Lore: The Chippewas treated earache with "second layer of the bark of the root, put in hot water and boil" this was then dropped in the ear (presumably after it had cooled) . (See How the Indians Use Wild Plants for Food, Medicine & Crafts) They also used the plant for rheumatism and for this it was worked under the skin with a set of needles attached to a wooden handle looking rather like a fork. Medicinal and other uses of North American Plants mentions the plant being for various bodily discharges from excessive menses and bloody urine to diarrhea and night sweats. The Patawatomi medicine men used an infusion of the root to treat sore nipples. The infusion was drunk by the patient and the medicine man hastened the action by "piercing the teats with a dog whisker". The Menomini used the root for swollen eyes (poultice) for cramps and " to remove the defilement entailed by intercourse with one during the menstrual period". It may have also been used as an aphrodisiac and for menopause according to Field Guide to Medicinal Plants, Eastern and Central North America. The plant is known to contain steroids.

---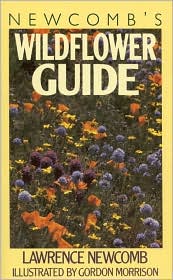 By: Newcomb, Lawrence and Illustrated by Morrison, Gordon. 1977, Little, Brown and Company, ISBN:0-316-60442-9

One of the best general guides to wildflowers of the North Eastern and North Central United States. Newcomb's key is an excellent, simple method for identifying plants. Newcomb has drawings for almost every plant mentioned that are excellent aids to identifying the species. Though only the more common plants are covered this is often the first book I pick up when trying to identify a wildflower.
---
Wildflo wers of Tennessee the Ohio Valley and the Southern Appalachians
By: Dennis Horn and Tavia Cathcart and Thomas E. Hemmerly and David Duhl. , ISBN:1551054280

This is perhaps the best of many field guides covering this region. Featuring 446 excellent color photographs (located with the text) and mentioning as similar to those illustrated are another 800 or so species for a total coverage of over 1,200 species. The start of each family section includes line drawings of some of the species showing important features. The text includes the usual description, bloom season, range, habitat and additionally includes information such as medical uses and lore and how the species was named. This is the official field guide of the Tennessee Native Plant Society.
---
---
Kingdom
Plantae
Plants
|
Division
Magnoliophyta
Angiosperms / Flowering Plants
|
Class
Liliopsida
Monocots / One Seed Leaf
|
Subclass
Liliidae
Lily
|
Order
Liliales
Lily
|
Family
Liliaceae
Lily
|
Subfamily


|
Tribe


|
Genus
Trillium
Trillium
---
Welcome / Glossary / Books / Links / Feedback / Image use policy
---
www.2bnTheWild.com - Wildflowers of the Southeastern United States, Page updated on 9/20/2001 7:23:22 AM.