Pussytoes (Antennaria )
Pussytoes is also known as Woman's Tobacco.

Plant Type: This is a herbaceous plant, it is a perennial which can reach 40cm in height (16inches).
Leaves: This plant has basal leaves and often stem leaves. The basal leaves are generally ovate. The leaves are often fuzzy especially on the underside and there is usually a small pointed tip to the otherwise entire leaf. The leaves are parallel veined the number of veins being helpful to species identification. There are small leaflets on the stem.
Flowers: The flower parts are not discernable with the naked eye . They are white. Blooms first appear in early spring and continue into late spring. The small tubular flowers are in flower heads that are in tight terminal clusters except for A. solitaria which has a signal flower head.
Habitat: Open woods and fields.
Range: Throughout the southeast.
Color Photo
More Info
Classification
---

Ads on this page help pay for this site but if you see one that seems inappropriate here such as one that is counter to the pro environmental theme please let me know which Ad and I will block it.
Report a Bad Ad
---

Daniel Reed Pussytoes are almost always found in dense masses.


Antennaria refers to the projecting stamens seen on some flowers resembling insect antennae. There are several species of this plant in the eastern US which are very similar and difficult to distinguish from one another. Some may produce seed without fertilization. They are almost always found in dense masses with overlapping leaves that form a mat on the ground around the plants.

Medical Uses: Medical Uses: These plants have been used historically for coughs, colds, pulmonary inflammations, dysentery, bruises, as a post childbirth tonic for mothers, "against the negro poison"(Erichsen- Brown)and of course to treat snakebite. There is no scientific evidence that it is effective for treating any of these conditions.

Similar Species:
Species of Antennaria:

Leaves rounded reaching 7.5cm long (3") and 4cm (1.5") wide with 3 to 5 main veins.
Plantain Leaved Pussytoes (A. Plantaginifolia) has several flower heads and noticeable stem leaves. The basal leaves are oval, about half as wide as long, dull green and hairy on top and bottom.
Smooth Pussytoes (A. parlinii) Also has several flower heads and has leaves shaped as above but bright green and almost entirely smooth.
Solitary Pussytoes (A. solitaria) has a single flower head and very small stem leaves.
Leaves slender, 5cm (2") long and 1cm (.5") wide with one central vein.
Field Pussytoes (A. neglecta ) has dull fuzzy leaves and shoots from the base that tend to be prostrate there entire length.
Small Pussytoes (A. neodioeca) is much like A. neglecta except the shoots tend to turn up at the ends and the leaf tips are more prominate.
There are at least half a dozen other speices.

---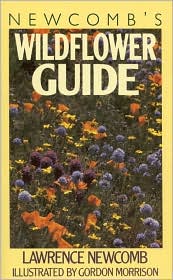 By: Newcomb, Lawrence and Illustrated by Morrison, Gordon. 1977, Little, Brown and Company, ISBN:0-316-60442-9

One of the best general guides to wildflowers of the North Eastern and North Central United States. Newcomb's key is an excellent, simple method for identifying plants. Newcomb has drawings for almost every plant mentioned that are excellent aids to identifying the species. Though only the more common plants are covered this is often the first book I pick up when trying to identify a wildflower.
---
Wildflo wers of Tennessee the Ohio Valley and the Southern Appalachians
By: Dennis Horn and Tavia Cathcart and Thomas E. Hemmerly and David Duhl. , ISBN:1551054280

This is perhaps the best of many field guides covering this region. Featuring 446 excellent color photographs (located with the text) and mentioning as similar to those illustrated are another 800 or so species for a total coverage of over 1,200 species. The start of each family section includes line drawings of some of the species showing important features. The text includes the usual description, bloom season, range, habitat and additionally includes information such as medical uses and lore and how the species was named. This is the official field guide of the Tennessee Native Plant Society.
---
---
Kingdom
Plantae
Plants
|
Division
Magnoliophyta
Angiosperms / Flowering Plants
|
Class
Magnoliopsida
Dicots / Two Seed Leaves
|
Subclass
Asteridae
Aster
|
|
Family
Asteraceae
Composite
|
Subfamily


|
Tribe


|
Genus
Antennaria
Pussytoes
---
Welcome / Glossary / Books / Links / Feedback / Image use policy
---
www.2bnTheWild.com - Wildflowers of the Southeastern United States, Page updated on 12/19/2001 8:03:43 PM.