Blue Cohosh (Caulophyllum thalictroides)
Blue Cohosh is also known as Papoose Root, Squaw Root.

Plant Type: This is a herbaceous plant, it is a perennial which can reach 80cm in height (32inches). Smooth purple stem.
Leaves: The leaves are alternate. There are two or sometimes three much divided leaves. The lowest and largest has three petioles emerginging directly from the main stem which divide and bear many irregularly notched or lobed leaflets.
Flowers: The flowers have 6 Regular Parts. They are green, purple and yellow. Blooms first appear in mid spring and continue into late spring. There are six petal like sepals and six small petals. In loose terminal cymes.
Fruit: Dark blue exposed seeds resembling berries. Poisonous.
Habitat: Rich woods.
Range: From the eastern edge of North Dakota south to eastern Oklahoma east to the north west corner of South Carolina and north to Main. Absent in many areas within that range.
Color Photo
More Info
Classification
---

Ads on this page help pay for this site but if you see one that seems inappropriate here such as one that is counter to the pro environmental theme please let me know which Ad and I will block it.
Report a Bad Ad
---



Most people who have seen this plant might be surprised to learn that it has only two or three leaves. What appears to be many leaves is actually one large stemless, much divided leaf and another smaller above that. Sometimes there is a third.

Medical Uses: Medical use of this plant was widespread among Native Americans and it is still used by herbalists today. Perhaps the most common use among aboriginal Americans was to promote childbirth, hence the Cherokee and other tribes referred to it as "Papoose Root" or "Squaw Root. From one to three weeks before a woman was due to give birth she would take small doses of root tea daily. This was thought to facilitate labor and make for an easy birth and rapid recovery. Taken earlier in a pregnancy the same tea may cause a miscarriage and thus it might have been used to cause spontaneous abortions very early in pregnancy and thus used as a contraceptive. R. R. McGregor states in his book Herbal Birth Control "The Chippewas are said to have used a strong decoction for contraceptive purposes". Inversely, it is recommended by some herbal practitioners as a uterine tonic and aid to fertility. It has long been used to regulate menstruation. (Erichsen-Brown) (Hamel/Chiltoskey) (Dobelis) (Foster & Duke)

In addition to the uses already mentioned a root decoction has also been use to treat rheumatism, bronchitis seizures, and as an anti-inflammatory. The Cherokee would "hold root ooze in the mouth for toothache" and rub leaves on poison oak rash. (Hamel/Chiltoskey) (Foster & Duke)

There are definitely active alkaloids and glycosides in the plant that might be responsible for many of the effects attributed to this plant. (Foster & Duke)

Warning! The powered root can be very irritating especially to mucus membranes. The seeds, which look like berries and may taste sweet, are said to be toxic although they have apparently been used as a coffee substitute. (Grieve)

---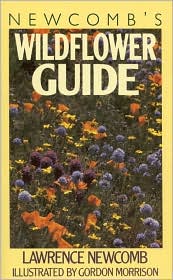 By: Newcomb, Lawrence and Illustrated by Morrison, Gordon. 1977, Little, Brown and Company, ISBN:0-316-60442-9

One of the best general guides to wildflowers of the North Eastern and North Central United States. Newcomb's key is an excellent, simple method for identifying plants. Newcomb has drawings for almost every plant mentioned that are excellent aids to identifying the species. Though only the more common plants are covered this is often the first book I pick up when trying to identify a wildflower.
---
Wildflo wers of Tennessee the Ohio Valley and the Southern Appalachians
By: Dennis Horn and Tavia Cathcart and Thomas E. Hemmerly and David Duhl. , ISBN:1551054280

This is perhaps the best of many field guides covering this region. Featuring 446 excellent color photographs (located with the text) and mentioning as similar to those illustrated are another 800 or so species for a total coverage of over 1,200 species. The start of each family section includes line drawings of some of the species showing important features. The text includes the usual description, bloom season, range, habitat and additionally includes information such as medical uses and lore and how the species was named. This is the official field guide of the Tennessee Native Plant Society.
---
---
Kingdom
Plantae
Plants
|
Division
Magnoliophyta
Angiosperms / Flowering Plants
|
Class
Magnoliopsida
Dicots / Two Seed Leaves
|
Subclass
Magnoliidae
Magnolia
|
|
Family
Berberidaceae
Barberry
|
Subfamily


|
Tribe


|
Genus
Caulophyllum

---
Welcome / Glossary / Books / Links / Feedback / Image use policy
---
www.2bnTheWild.com - Wildflowers of the Southeastern United States, Page updated on 4/5/2008 9:41:36 AM.