Corn Chamomile (Anthemis arvensis)
Corn Chamomile is also known as Field Chamomile.

Plant Type: This is a non- native herbaceous plant which can reach 70cm in height (28inches). Generally considered an annual, some authors have called it a "short-lived perennial" or a "winter annual". Stems pilose.
Leaves: The leaves are alternate. Each leaf is finely divided. No odor or very faint.
Flowers: The flowers have numerous parts and are up to 3.5cm wide (1.4 inches). They are white (rays), with yellow disk. Blooms first appear in mid spring and continue into late summer. Rays fertile, pistillate. The disk is flat at first and becomes conical as the rays wilt.
Habitat: Fields, gardens and disturbed areas.
Range: Native to Europe now naturalized in much of North America.
Color Photo
More Info
Classification
---

Ads on this page help pay for this site but if you see one that seems inappropriate here such as one that is counter to the pro environmental theme please let me know which Ad and I will block it.
Report a Bad Ad
---



The name "Chamomile" is from the Greek "kamai", which means 'on the ground' and "melon" which is Greek for apple. Some of the several species that are refered to as Chamomile have an apple like smell.

Lore: Beatrix Potter must have been familiar with the effects of Chamomile when, in her book The Tale of Peter Rabbit, she had Peter's mother give him Chamomile tea after he had eaten too much from Mr. McGregor's garden.

Medical Uses: A tea from the flowers of various Chamomile species have been used medicinally in Europe at least sense medieval times. Ancient Egyptians also knew of its powers. Considered to be a stimulant, antispasmodic, anodyne, diaphoretic, emmenagogue, carminative, anti-inflammatory it is used to treat multifarious illinesses and conditions. The essential oil azulene is found in the various species known as Chamomile. Roman chamomile (Anthemis nobilis now considered Chamaemelum nobile) is the species most commonly used medicinally.

Similar Species: Stinking Chamomile (Anthemis cotula) AKA Mayweed; Dogfennel, is very easily confused. More common and widespread and also a naturalized native of Europe. The leaves have a foul odor. The disk becomes conical before the rays wilt and the rays are sterile.

Chamomile or German Chamomile (Matricaria recutita) is found occasionally in the north part of our area. It is also an non-native. It has a pleasant aroma and is glabrous.

Both Matricaria and Anthemis have other species that may occur rarely in our area.

---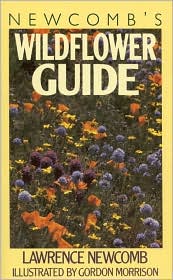 By: Newcomb, Lawrence and Illustrated by Morrison, Gordon. 1977, Little, Brown and Company, ISBN:0-316-60442-9

One of the best general guides to wildflowers of the North Eastern and North Central United States. Newcomb's key is an excellent, simple method for identifying plants. Newcomb has drawings for almost every plant mentioned that are excellent aids to identifying the species. Though only the more common plants are covered this is often the first book I pick up when trying to identify a wildflower.
---
Wildflo wers of Tennessee the Ohio Valley and the Southern Appalachians
By: Dennis Horn and Tavia Cathcart and Thomas E. Hemmerly and David Duhl. , ISBN:1551054280

This is perhaps the best of many field guides covering this region. Featuring 446 excellent color photographs (located with the text) and mentioning as similar to those illustrated are another 800 or so species for a total coverage of over 1,200 species. The start of each family section includes line drawings of some of the species showing important features. The text includes the usual description, bloom season, range, habitat and additionally includes information such as medical uses and lore and how the species was named. This is the official field guide of the Tennessee Native Plant Society.
---
---
Kingdom
Plantae
Plants
|
Division
Magnoliophyta
Angiosperms / Flowering Plants
|
Class
Magnoliopsida
Dicots / Two Seed Leaves
|
Subclass
Asteridae
Aster
|
|
Family
Asteraceae
Aster
|
Subfamily


|
Tribe


|
Genus
Anthemis

---
Welcome / Glossary / Books / Links / Feedback / Image use policy
---
www.2bnTheWild.com - Wildflowers of the Southeastern United States, Page updated on 7/14/2002 7:29:13 AM.