Black-spored Quillwort (Isoetes melanospora)
Black-spored Quillwort is also known as Blackspore Quillwort.

Plant Type: This is a pteridophyte, it is a perennial which can reach 8cm in height (3inches). Leaves and the branched roots emerge from a bulbous base.
Leaves: This plant has basal leaves only. The leaves are tightly grouped and emerge spirally from the base. Each leaf is quill like and contains four hollow chambers reinforced by cross walls. The leaf is wider at the base and this is the area where the spores are produced.
Flowers: .
Fruit: A leaf may produce hundreds of male spores or dozens of larger female spores. The female spores can be 0.4mm in diameter and are black when wet, gray when dry. Spores usually produced in late spring.
Habitat: Shallow water.
Range: Found in only a few locations in Georgia and perhaps in South Carolina.
Color Photo
More Info
Classification
---

Ads on this page help pay for this site but if you see one that seems inappropriate here such as one that is counter to the pro environmental theme please let me know which Ad and I will block it.
Report a Bad Ad
---



This unusual plant is listed as a federal endangered species as well as a Georgia state endangered species. Know now from only six counties in Georgia. The order Isoetales contains only the one family, Isoetaceae which contains but one genus, Isoetes.

Similar Species: Isoetes tegetiformans is similar and also has dark spores. It is also very rare and not know from the same counties. It has leaves aranged along a rihzome.

---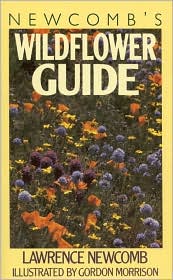 By: Newcomb, Lawrence and Illustrated by Morrison, Gordon. 1977, Little, Brown and Company, ISBN:0-316-60442-9

One of the best general guides to wildflowers of the North Eastern and North Central United States. Newcomb's key is an excellent, simple method for identifying plants. Newcomb has drawings for almost every plant mentioned that are excellent aids to identifying the species. Though only the more common plants are covered this is often the first book I pick up when trying to identify a wildflower.
---
Wildflo wers of Tennessee the Ohio Valley and the Southern Appalachians
By: Dennis Horn and Tavia Cathcart and Thomas E. Hemmerly and David Duhl. , ISBN:1551054280

This is perhaps the best of many field guides covering this region. Featuring 446 excellent color photographs (located with the text) and mentioning as similar to those illustrated are another 800 or so species for a total coverage of over 1,200 species. The start of each family section includes line drawings of some of the species showing important features. The text includes the usual description, bloom season, range, habitat and additionally includes information such as medical uses and lore and how the species was named. This is the official field guide of the Tennessee Native Plant Society.
---
---
Kingdom
Plantae
Plants
|
Division
Lycopodiophyta
Lycopods
|
Class
Lycopodiopsida

|
Subclass


|
Order
Isoetales

|
Family
Isoetaceae
Quillwort family
|
Subfamily


|
Tribe


|
Genus
Isoetes
Quillwort
---
Welcome / Glossary / Books / Links / Feedback / Image use policy
---
www.2bnTheWild.com - Wildflowers of the Southeastern United States, Page updated on 5/18/2003 8:52:28 AM.