Thyme (Thymus )
Thyme is also known as Wild Thyme, Mother of Thyme, Creeping Thyme and Lemon Thyme.

Plant Type: This is a non-native herbaceous plant, it is a perennial which can reach 50cm in height (20inches). It has reclining, woody stems that can extend roots. Very fragrant foliage has mint or lemon like smell.
Leaves: The leaf arrangement is opposite. Leaves can reach 2cm in length (0.75inches). Each leaf is entire.
Flowers: The flowers are irregular in shape and are up to 0.6cm wide (0.25 inches). They are pink sometimes lavender. Blooms first appear in late spring and continue into early fall.
Habitat: Fields and glades
Range: Naturalized in Northeastern US as far south as Tennessee.
Color Photo
More Info
Classification
---

Ads on this page help pay for this site but if you see one that seems inappropriate here such as one that is counter to the pro environmental theme please let me know which Ad and I will block it.
Report a Bad Ad
---

Daniel Reed


Thymus serpyllum is the plant most guide books call Wild Thyme and list as being found naturalized in the US. Native to Europe, it and other wild and cultivated Thymes may have escaped cultivation in the US. Garden Thyme (Thymus vulgaris) is the plant grown in herb gardens and is native to the Mediterranean region. In any case the plant is highly variable so distinguishing species may prove difficult. It is likely that you will pick up the sent of Thyme before you actually see it.

Lore: As you might expect this fragrant plant has been use as a fumigator for centuries. It is used to flavor various foods and is a main ingredient in bouquet garnis. It is used in many toiletries from toothpaste to body lotion. The flavor of meat may be improved if livestock graze on Thyme

Medical Uses: Thyme contains essential oils including thymol which is a strong antiseptic that is gentle on the skin. In addition to being antiseptic Thyme is known to be an expectorant, antispasmodic and carminative (relieves digestive gas). Thyme has been used to treat gastrointestinal problems, respiratory disorders and against hookworm.(Volák & Stodola) European herbalist have long used it for relaxing baths or in compresses and gargles. It is reportedly beneficial in treating the headache from a hangover(Dobelis) and toothache.(Foster & Duke)

---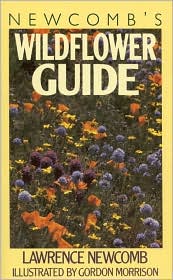 By: Newcomb, Lawrence and Illustrated by Morrison, Gordon. 1977, Little, Brown and Company, ISBN:0-316-60442-9

One of the best general guides to wildflowers of the North Eastern and North Central United States. Newcomb's key is an excellent, simple method for identifying plants. Newcomb has drawings for almost every plant mentioned that are excellent aids to identifying the species. Though only the more common plants are covered this is often the first book I pick up when trying to identify a wildflower.
---
Wildflo wers of Tennessee the Ohio Valley and the Southern Appalachians
By: Dennis Horn and Tavia Cathcart and Thomas E. Hemmerly and David Duhl. , ISBN:1551054280

This is perhaps the best of many field guides covering this region. Featuring 446 excellent color photographs (located with the text) and mentioning as similar to those illustrated are another 800 or so species for a total coverage of over 1,200 species. The start of each family section includes line drawings of some of the species showing important features. The text includes the usual description, bloom season, range, habitat and additionally includes information such as medical uses and lore and how the species was named. This is the official field guide of the Tennessee Native Plant Society.
---
---
Kingdom
Plantae
Plants
|
Division
Magnoliophyta
Angiosperms / Flowering Plants
|
Class
Magnoliopsida
Dicots / Two Seed Leaves
|
Subclass
Asteridae
Aster
|
|
Family
Lamiaceae
Mint
|
Subfamily


|
Tribe


|
Genus
Thymus
Thyme
---
Welcome / Glossary / Books / Links / Feedback / Image use policy
---
www.2bnTheWild.com - Wildflowers of the Southeastern United States, Page updated on 12/22/2001 8:23:40 AM.