False Foxglove, Entire-leaved (Aureolaria laevigata)
False Foxglove, Entire-leaved is also known as Smooth False Foxglove. The Genus Aureolaria is also known as Gerardia.

Plant Type: This is a herbaceous plant which can reach 122cm tall (48inches). This plant is not hairy.
Leaves: The leaf arrangement is opposite. The leaves are entire and taper to a point except for the lower leaves which may be toothed or lobed.
Flowers: The flowers have 5 Regular Parts and are up to 3.6cm long (1.4 inches). They are yellow. Blooms first appear in mid summer and continue into mid fall. The flower stalk is at least .3cm (.125") long.
Habitat: Oak woods.
Range: Pennsylvania to Ohio and south to Georgia.
Color Photo
More Info
Classification
---

Ads on this page help pay for this site but if you see one that seems inappropriate here such as one that is counter to the pro environmental theme please let me know which Ad and I will block it.
Report a Bad Ad
---

Daniel Reed


This species of False Foxglove, un-like some others, is relatively easy to identify by the leaves which, except for the lower ones, are entire and taper to a point. The flower length is a key clue as is the fact that it will likely be growing under oak trees. It is semi-parasitic on oak.(Olmstead)

Similar Species: There are several species of False Foxglove which is named for its resemblance to Foxglove, Digitalis. Identifying the various species is tricky and may rely on subtle details such as the length of the flower or the edge of the sepals.

Smooth plants with flower stems at least .3cm (.125") long and no teeth on the sepals.


Smooth Yellow False Foxglove, Aureolaria flava is very similar at a glance but it grows taller (up to 2m (7')), has longer flowers, (to 6cm (2.5")) and has upper leaves that are toothed or lobed and lower leaves that are deeply lobed or pinnately divided. The range of this plant extends further north and south extending from Main to Florida. There are several varieties that are sometimes treated as separate species.
A. disperia has mostly ovate leaves which can be deeply lobed but are without teeth. The flowers can be up to 5cm (2") long. It is found among oak trees on the coastal plain from Alabama to Texas.
A. patula is similar to A. Dispersa but has lobed or divided leaves and slightly smaller flowers. It is found only in Tennessee and northwestern Georgia.

Plants with flower stems less than .3cm (.125") long and no teeth on the sepals.


Downy False Foxglove, A. virginica has a downy stem and leaves. It grows to 1.5m (5'). The leaves range from wavy edged to pinnately lobed to divided. It flowers from early summer to early fall from Main south to Florida in dry woods.
A. microcarpa Is mostly smooth with lanceolate leaves that may be wavy or lobed. It grows to 1.2m (4'). The flowers can be up to 4cm (1.6"). It flowers from late summer to mid fall from eastern Tennessee south to Florida among oak trees.

Plants with teeth on the sepals.


A. pedicularia has a hairy, glandular stem. All leaves are pinnately cleft with rounded teeth. It can reach 1.2m (4') in height. It flowers from late summer to early fall from Maine to as far south as Georgia in dry woods. A. pectinata is very similar to A. pedicularia . It has pointed teeth on the leaves and a more glandular stem. Its range is shifted south being found from North Carolina to Florida. It flowers from mid summer to mid fall. It may be considered a variety of A. pedicularia.

Also similar is: Mullein Foxglove, Dasistoma macrophylla

---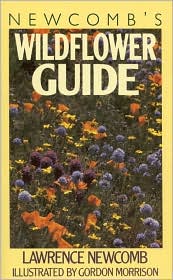 By: Newcomb, Lawrence and Illustrated by Morrison, Gordon. 1977, Little, Brown and Company, ISBN:0-316-60442-9

One of the best general guides to wildflowers of the North Eastern and North Central United States. Newcomb's key is an excellent, simple method for identifying plants. Newcomb has drawings for almost every plant mentioned that are excellent aids to identifying the species. Though only the more common plants are covered this is often the first book I pick up when trying to identify a wildflower.
---
Wildflo wers of Tennessee the Ohio Valley and the Southern Appalachians
By: Dennis Horn and Tavia Cathcart and Thomas E. Hemmerly and David Duhl. , ISBN:1551054280

This is perhaps the best of many field guides covering this region. Featuring 446 excellent color photographs (located with the text) and mentioning as similar to those illustrated are another 800 or so species for a total coverage of over 1,200 species. The start of each family section includes line drawings of some of the species showing important features. The text includes the usual description, bloom season, range, habitat and additionally includes information such as medical uses and lore and how the species was named. This is the official field guide of the Tennessee Native Plant Society.
---
---
Kingdom
Plantae
Plants
|
Division
Magnoliophyta
Angiosperms / Flowering Plants
|
Class
Magnoliopsida
Dicots / Two Seed Leaves
|
Subclass
Asteridae
Aster
|
|
Family
Scrophulariaceae
Figwort
|
Subfamily

Figwort
|
Tribe


|
Genus
Aureolaria
False Foxglove
---
Welcome / Glossary / Books / Links / Feedback / Image use policy
---
www.2bnTheWild.com - Wildflowers of the Southeastern United States, Page updated on 7/7/2007 4:38:14 PM.